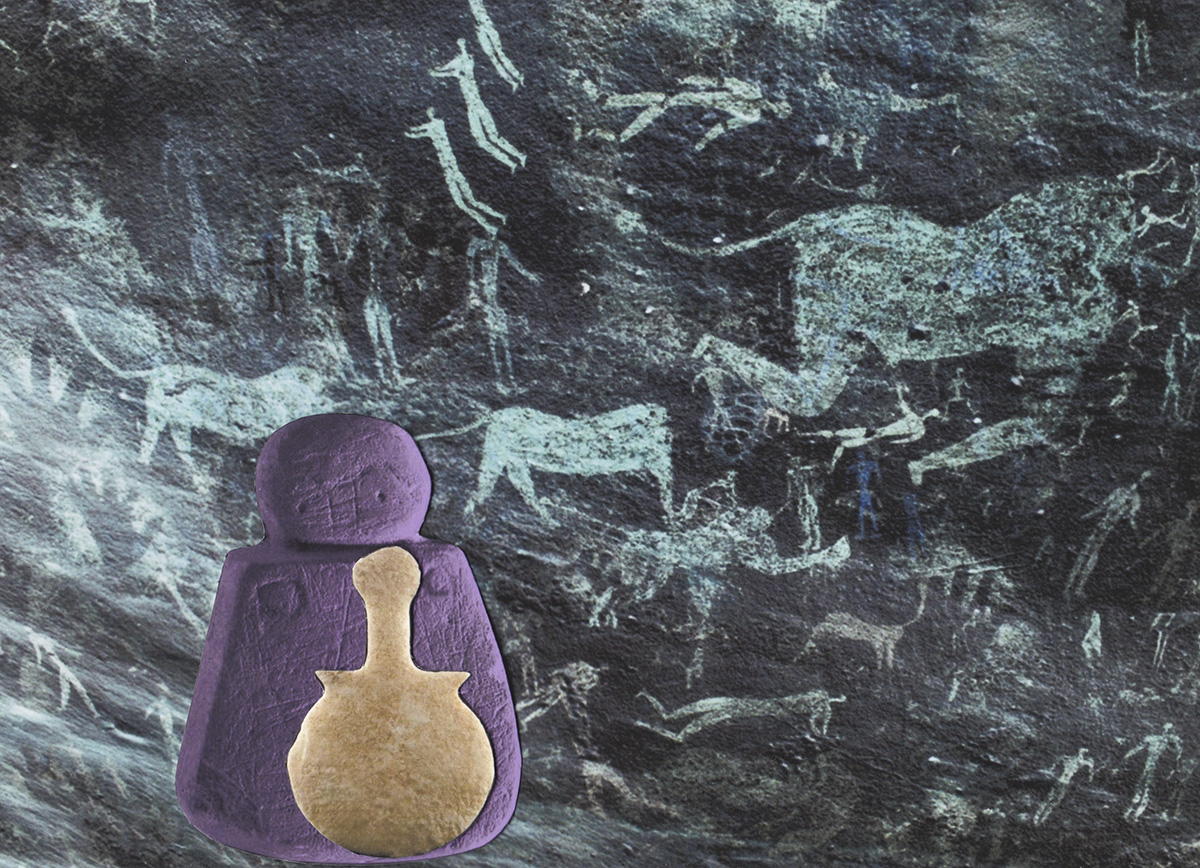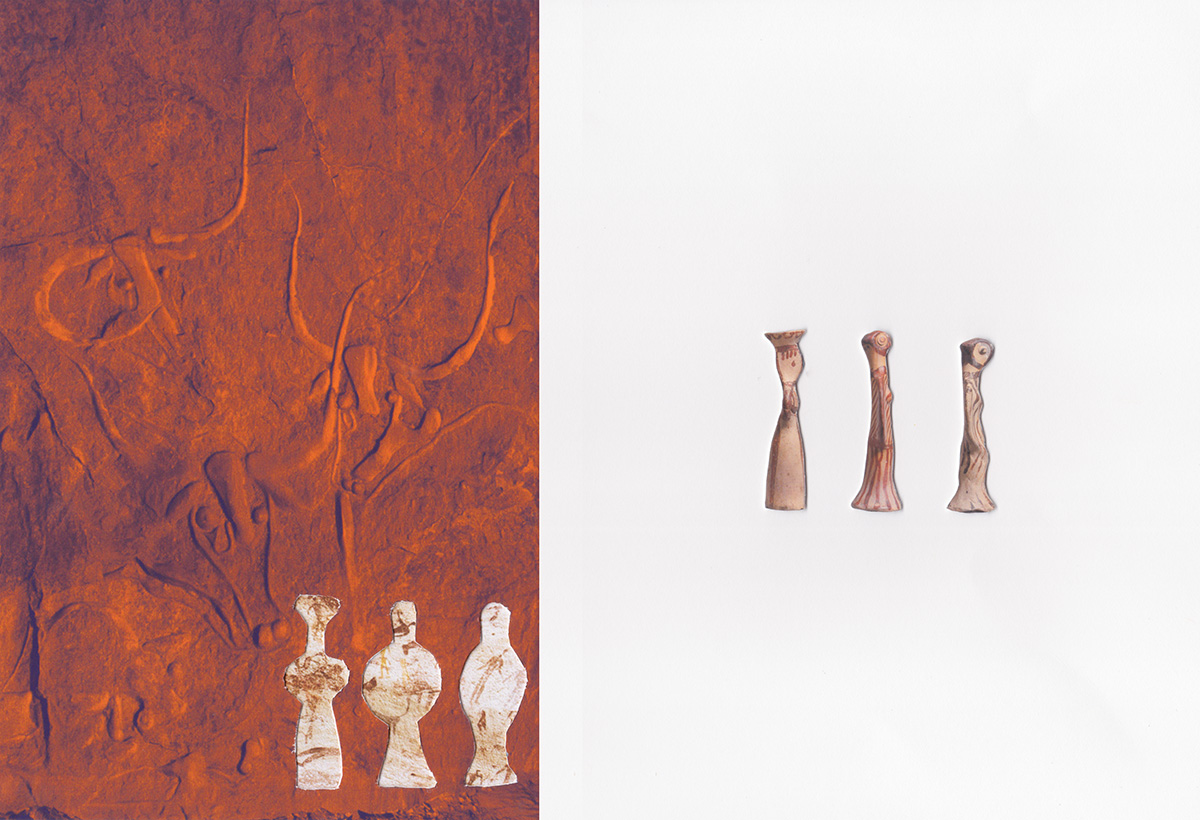 Caves and Myths, 2017

The series portrays archival imagery of prehistoric caves along with ancient figurines, digital drawings mixed with handmade collages. Bison and archaic objects, mammoths and goddesses, all merged in a silent dialogue where different times and civilizations coexist. The purpose is to establish a connection between the aesthetic of an ancient time and my perspective from the reality of modern times. Hence to suggest a visual continuity between two dimensions: the present, steeped in innovation, the virtual, the uncanny...and the past, obscure and mysterious so as to be revived as an imaginary realm.

With the use of collage techniques I remove, disguise and transform elements of found historical imagery, while interrogating the production of history, in its construction as well as its deconstruction. In juxtaposing traces of the past and those of the present, I explore phenomena of nostalgia and obsolescence yet with a hint of humour between the lines.

In the composition of each photograph, I aim to balance both materiality and objectness of my subjects. I think of the whole process as a painting-like composition where the photograph is the final step. As I mix together digital drawings, scanned images and the use of bright colours, some of the resulting photographs have depth, texture and three-dimensions, while other retain their bidimensional essence.

---
© 2022 Giovanna Petrocchi. All rights reserved